Shenzhen Necero Optical Fiber and Cable Co., Ltd. has a number of patents in the field of optical cable manufacturing, which can design and manufacture various communication optical cables according to the needs of different customers. Since its establishment, Necero has been committed to technological innovation and leading the trend of technological development. We have business partners in nearly 100 countries and regions around the world, and many world-renowned companies and enterprises choose to use Necero's products and services.
Our business philosophy and values

"Customer first" and "customer service" are the values that every employee respect and abides by.
Necero joins hands with partners to make unremitting efforts to promote the development of technology and management...


We conduct quality inspections at every step of the production process. From raw materials to the end of the entire production process, we have established a comprehensive quality management system. In the whole production process, we will record the inspection results of each production step to ensure that all products can meet the required quality standards.


The monthly production capacity of ceramic ferrule is 10 million.
The production capacity of ceramic ferrule increased by 40% compared with the same period last year, reaching 10 million per month, of which 25% are used for self-produced optical fiber patchcords,75% are sold to domestic and foreign large connector manufacturers.
The production capacity of FTTH Optical Cable is more than 6,000 km per day.
The market demand for FTTx products in Latin America continues to grow. NECERO's more than 30 production lines produce 4-6 40ft containers per day for telecom subcontractors in Brazil, Argentina, Mexico and other countries.
Daily output of fiber patch cords reaching 80,000 pieces.
Necero has quickly won the favor of major customers at home and abroad in the field of optical fiber connectors in China with the cost advantage brought by self-produced ceramic ferrule, optical fiber cable and scale, the daily output of various conventional patch cords has reached more than 80,000 pieces.
Large core number mini-indoor optical cable.
The easy-to-strip large core number mini-indoor optical cable developed by NECERO has won more and more orders in the European market with good performance and exquisite workmanship. Many world-renowned optical communication enterprises have chosen NECERO as their OEM manufacturer.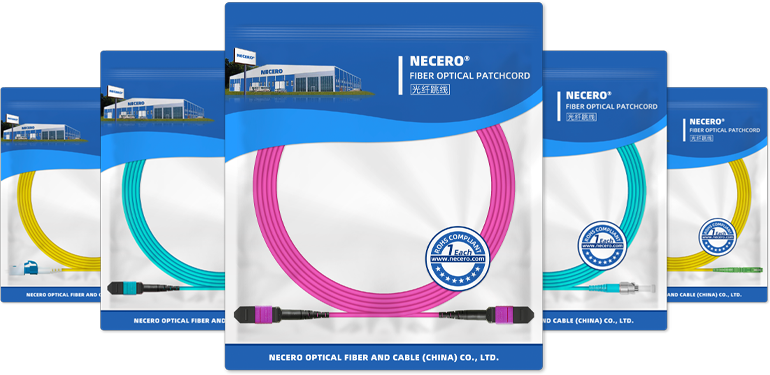 We provide high-quality OEM/ODM manufacturing services for major trademark owners, trademark licensees and patent holders. Whether it is produced according to the samples and specifications provided by customers or using our technical standards, we always ensure that the production process can reach the highest target in every step, including the selection of high-quality raw materials, strict quality control and accurate delivery.